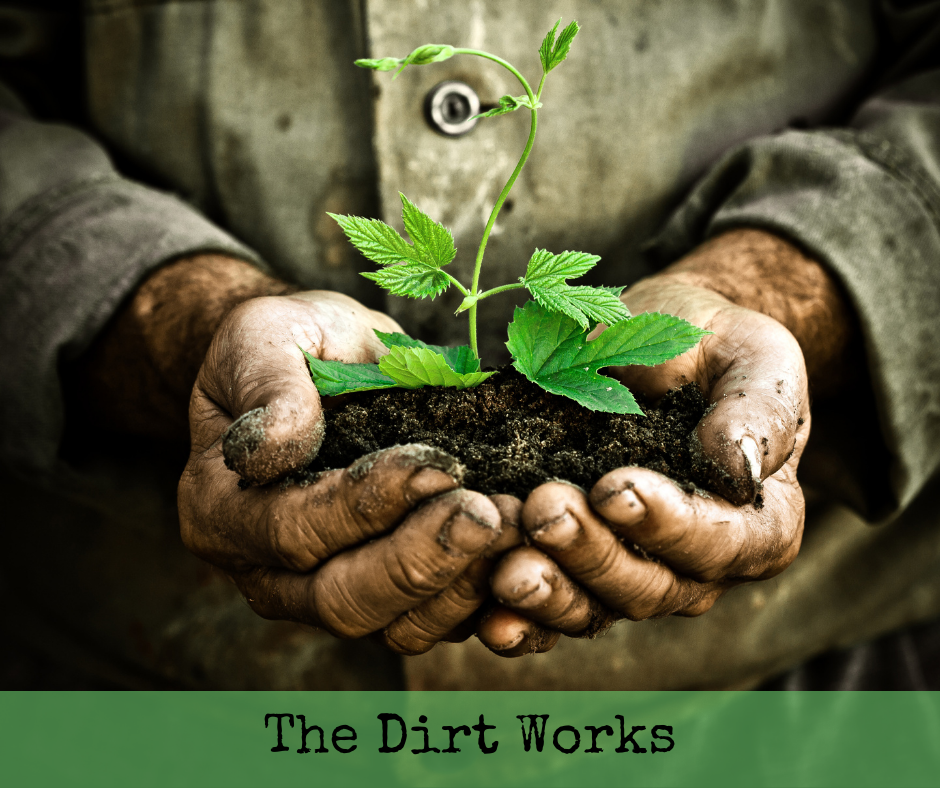 Greetings Brothers,
Last fall the "Iron Works" men's retreat was a huge success with 120 men in attendance. The weekend focused on the metaphor of how God transforms men through the process the mine, the crucible, the forge, and the grind.  In the hands of the Master Craftsman we become more effective tools (axes, shovels, swords) for God in our homes, churches, and communities.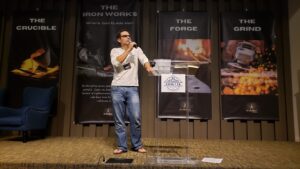 This fall we will be continuing the "Works" theme with the "Dirt Works". The Dirt Works is a call for you to pick up your shovel, start up your tractor, and get back into the fields.  Jesus looked out over the world and said, "The harvest is plentiful, but the workers are few." He called men out of comfort and into a life of courage, out of the wasteland and into the farmland.
Men, if you want to…
ignite your life purpose,
transform your marriage,
enjoy win-win witnessing,
and bridge the generational gap,
then roll up your sleeves and join with other bold men of God at The Dirt Works!
At the Dirt Works, you will discover how to…
build a Tornado-Proof Manhood Plan,
unearth the #1 Marriage Killer and weed it out of your home,
miracle Grow your Joy,
and much much more.
During this immersive weekend we will explore the dimensions of becoming molded into the image of God, to becoming good soil, to becoming fruitful men as God designed. Plus, every man who attends the weekend will be awarded a "Coaching Champions" Certificate from Blueprint for Men.
IMPORTANT DATES:
The Dirt Works Retreat will be held at Cohutta Springs Conference Center on October 21-23, 2022.
The Early Bird registration ends on September 22 and the final registration ends on October 6.
Registration deadline extended to October 16 or until we are full! We only have 12 more slots available. 
To discover more about attending this powerful weekend check out the details below. We hope to see you there! It's time to get to work and bring home the harvest!
The Dirt Works Retreat Leadership Team
Marty Miller, Event Director
Grant Graves, Event Facilitator
Tom Pyke,  Event Registration
Rick Patton, Event Activities
---
---
WEEKEND SCHEDULE:                    
Friday
4:00    Retreat Check-In Begins
6:00    Supper
7:00    Session One
9:00    Evening Activities
Sabbath
6:30     Prayer and Praise Walk
7:30     Breakfast
9:00     Session Two
11:00    Session Three
12:30    Lunch
2:00      Break Out Sessions/Free Time
4:00      Session Four
5:30      Supper
7:00      Session Five
8:00      Evening Activities
Sunday
6:30    Prayer and Praise Walk
7:30    Breakfast
9:00    Closing Challenge
11:00   Farewell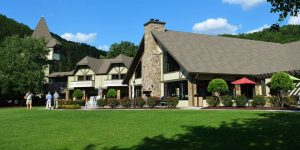 ---
WHAT TO BRING:
Bible
Comfortable Shoes
Casual Clothes
Flashlight
Toiletries
Cell Phone/Charger
Great Attitude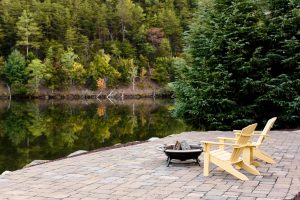 ---
FULL WEEKEND PACKAGES:
Weekend Commuter:
$90/100     No Lodging + 5 Meals
Lakeside Room:
$200/220   Double Occupancy + 5 Meals
Lakeside Room:
$330/350  Single Occupancy + 5 Meals
Tent Camping**
RV Camping*
---
*Men desiring to bring their RV need to register for the RV Campground.  Those who stay with you in your RV need only pay for camping fee.
**If you are staying with someone in an RV you should do the camping registration but indicate that you are staying in an RV and who you are staying with.
NOTE – Due to the immersive nature of this event we are not providing a Saturday only option this year.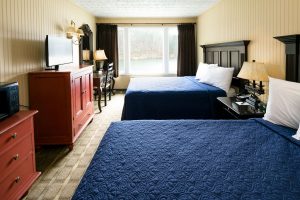 ---
---
REGISTRATION QUESTIONS?
Contact Tom Pyke
423- 313-1807
---
PROMOTIONAL MATERIALS
If you are a men's ministry or church leader please use the following digital files to promote this event at your church. We depend on you to get the word out.  Thanks!
 Poster/Flyer – please print and place on church bulletin boards. CLICK HERE to download a digital copy.
---
Dear Pastor,
Prayerfully consider this challenge. Sponsor a man to this event and launch your men's ministry.  I believe this could be one of the most important investments you make this year.  I pray that you accept the challenge and send one man… or more! To discover more CLICK HERE.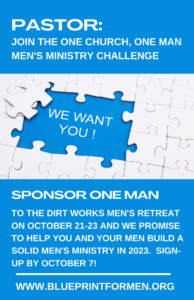 ---
COVID-19 GUIDELINES
We are glad you are attending the Dirt Works Men's Summit and pray that you will be blessed. We want this weekend to be as safe as possible, so we have put in place the following COVID-19 Guidelines. Thank-you for reading these guidelines and adhering to them as much as possible!
Assumption of Risk
By attending this event you are agreeing to this assumption of risk. We, the event leadership, are committed to do everything reasonable to reduce risk for you. If you have any concerns or questions feel free to contact the registration coordinator, Tom Pyke at 423-313-1807 or tom.pyke@blueprintformen.org.
Before Coming
Stay home if you have been exposed to anyone with a contagious disease (COVID-19) during the past 7 days.
Stay home if you have any of the following symptoms within 24 hours of this event.
Fever (>100.4F)
Cough
Shortness of Breath
Chills
Tremors
Muscle Pain
Headache
Sore Throat
Loss of taste or smell
Sore throat
Congestion or runny nose
Nausea or vomiting
Diarrhea
Cancellation Refunds
If you need to cancel for any reason, you will be refunded the full event fee. No questions asked. Thank-you!
Contact Tom Pyke at 423-313-1807 or tom.pyke@blueprintformen.org.
Masking Up
Masks are not required at the event, but if you feel the need to do so, please do. No pressure will be given to those that wear masks or those that don't.
Handwashing & Surfaces
All guests should practice frequent handwashing and monitor themselves daily for any symptoms of illness. Table surfaces, handles, etc. will be sanitized daily. Feel free to use your own surface wipes as needed.
Hydration
It's easy to not drink enough water so we will provide a free event water bottle. Staying hydrated will help you stay healthy and feeling great!
Ventilation
We will circulate air in our meeting rooms as much as we possibly can and get outside too!
---
If anyone develops and reveals COVID-like symptoms during the weekend we will take steps to isolate and contact trace the best that we can. If we discover that someone tests positive soon after this event, we will send out email notifications to all participants. We are praying that these three lines of defense and God's hand of protection should prevent this from becoming a reality!
---
ABOUT COHUTTA SPRINGS 
ONE OF THE TOP RETREAT CENTERS IN AMERICA!
Tucked away in the North Georgia mountains and surrounded by a glistening 55-acre lake, Cohutta Springs Conference Center is the perfect setting for our annual men's retreat.  You will feel your stress melt away whether you stay in one a motel room overlooking the lake or a more rustic bunkhouse perched above the valley. The main lodge houses a large auditorium, four breakout rooms, and the dining hall where delicious buffet style meals ensure you will never go hungry!
WEBSITE for Cohutta Springs
VIDEO for Cohutta Springs
CAMPUS MAP for Cohutta Springs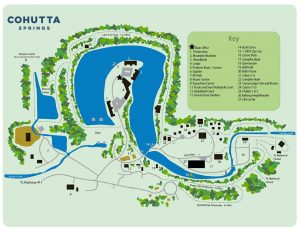 ---
DIRECTIONS:
ADDRESS:  Cohutta Springs Conference Center. 1175 Cohutta Springs Rd, Crandall, GA 30711
From Atlanta, GA:
Take I-75 North to US Hwy 411, Cartersville Exit 293.  Turn Right.  Follow US Hwy 411, approximately 45 miles,  North through Chatsworth, Eton, and Crandall.  Look for Cohutta Springs Road, approximately 4 miles north of Eton.  Turn right.  Follow Cohutta Springs Road, approximately 1 mile, crossing the railroad tracks, until you come to Cohutta Springs entrance on the left.
From Chattanooga, TN:
Take I-75 South to Dalton, Walnut Avenue Exit 333.  Turn left.  Follow Walnut Avenue (US 52/76) approximately 15 miles to Chatsworth where it dead ends into US Hwy 411.  Turn left.  Follow US Hwy 411, approximately 7 miles through Eton and Crandall to Cohutta Springs Road.  Turn right.  Follow Cohutta Springs Road, approximately 1 mile, crossing the railroad tracks, until you come to the Cohutta Springs entrance on the left.
From East Tennessee:
Take US Hwy 411 South, approximately 7 miles south of the Georgia/Tennessee state line to Cohutta Springs Road.  Turn left onto Cohutta Springs Road, cross railroad tracks, travel approximately 1 mile to Cohutta Springs entrance on the left.
2022-10-21 18:00
2022-10-21 11:00
America/New_York
The Dirt Works Retreat
Greetings Brothers, Last fall the "Iron Works" men's retreat was a huge success with 120 men in attendance. The weekend focused on the metaphor of how God transforms men through the process the mine, the crucible, the forge, and the grind.  In the hands of the Master Craftsman we become more effective tools (axes, shovels, […]
admin@blueprintformen.org