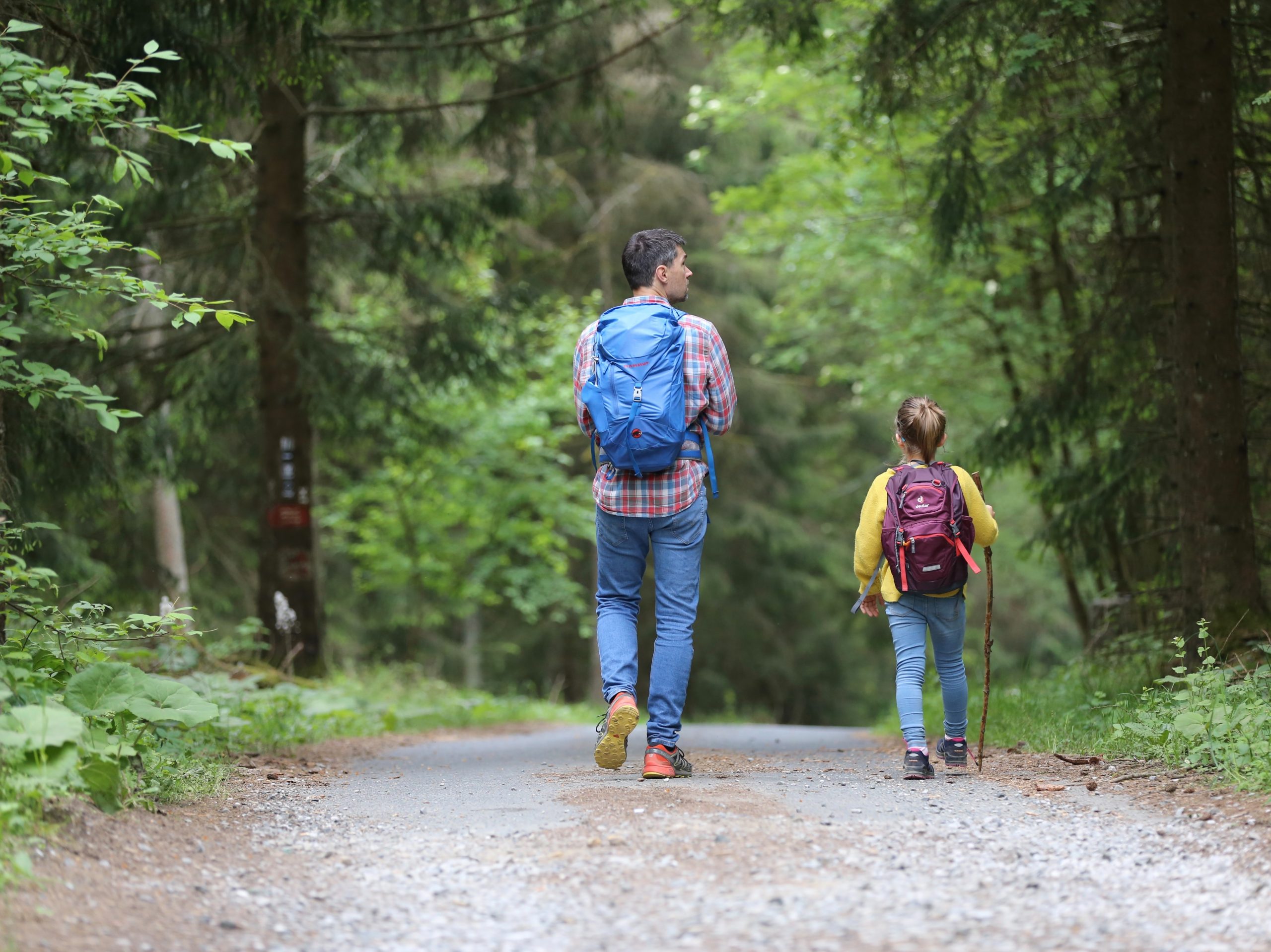 Dear Dad,
Most dads find that relationships with their sons comes much more naturally than their relationships with their daughters.  But, developing a deep and meaningful relationship with your daughter, while often challenging, is much more important than you may realize, and well worth the effort.  Research reveals that girls who have meaningful relationships with their fathers have higher grades, deeper spiritual commitment, higher self-esteem, and significantly lower chance of engaging in at-risk-behaviors.  Simply stated, strong fathers produce strong daughters.
The Daddy-Daughter Smoky Mountain Campout is designed to strengthen the bonds between you and your daughter(s) through outdoor adventure, nature study, group activities, music and worship.  The cost of the retreat is only $150 per father… daughters are free!  Camp fees, program materials, and souvenirs are all included.  An incredible value!
To attend this retreat study the information in the pages that follow and complete/submit the registration, consent, and health forms as directed.  Don't miss this opportunity, seize the moment… your daughter will thank you, I promise!
Here's to building better men… and their families,
Marty Miller
Trip Organizer and Naturalist
Blueprint for Men, Founder | President
---
IMPORTANT INFORMATION:
WHEN:  April 21-23, 2023
WHO:  Fathers and daughters 6+
WHERE:  Elkmont Campground
COST:  $150/father
REGISTRATION: Register by April 9, 2023
DETAILS:  Download Info Packet – below
FORMS: Complete and submit – below
MEETING: Attend pre-trip Zoom meeting – below
---
---
STUDY MATERIALS:
2023-04-21 17:00
2023-04-21 15:00
America/New_York
Daddy-Daughter Smoky Mountain Campout
Dear Dad, Most dads find that relationships with their sons comes much more naturally than their relationships with their daughters.  But, developing a deep and meaningful relationship with your daughter, while often challenging, is much more important than you may realize, and well worth the effort.  Research reveals that girls who have meaningful relationships with […]
admin@blueprintformen.org