WHAT IS THE GREEN ROOM?
The Green Room is a weekly gathering of Southern Adventist University collegiate men who seek to live with uncompromised integrity.
We refer to ourselves as "Men of Integrity" which is reflected by our Latin motto… "Esse Quam Videri" which simply means "To be, rather than to seem".  Men of Integrity live with the goal of living an undivided life, where our our hearts and minds align with our actions.
WHY THE GREEN ROOM?
So, why the Green Room? And, just what really is a "Green Room"?  Well, according to Wikipedia "the green room is the space in a theatre or similar venue that functions as a waiting room and lounge for performers before and after a performance, and during the show when they are not engaged on stage." 
So, this Green Room reference serves as a perfect metaphor for every young man who is either preparing for life or recovering from life.  And quite frankly men, who isn't needing to do just that!
For us the Green Room is a place where we find inspiration and direction for the weeks ahead and also find accountability for the areas where we have known weaknesses.
WHERE IS THE GREEN ROOM?
Our Men of Integrity group will meet in the Collegedale SDA Church Lead Room, located in the South Wing. For the 2022 fall semester we will call this our Green Room.
WHEN DOES THIS GROUP MEET?
Our Men of Integrity group will meet Thursdays at noon immediately after convocation.
WHY SHOULD I JOIN THIS GROUP?
Every week when we come together, we will enjoy the following…
FREE LUNCH
LifeGroup credit
Honest Conversations
Mentoring
Accountability
Encouragement
Prayer
FREE MORNING SUMMIT
Everyone who joins our group will receive the Morning Summit resource for free, compliments of Blueprint for Men.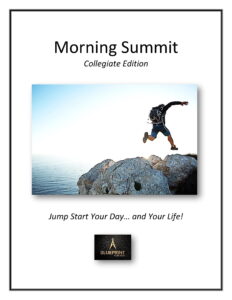 The Morning Summit is a habit builder program is designed for collegiate men just like you. It will help you jump start your day, and your life, by strengthening your Core4… your mental, physical, spiritual, and social dimensions at the beginning of every day.
If Jesus spent time walking, thinking, praying, and meditating early in the morning it seems only logical that this should be our pattern as well!
WHAT'S THE MEETING SCHEDULE?
12:00   Welcome
12:05   Free Lunch
12:10   Testimony and Teaching (20 min)
12:30   Small Group Check-In (20 min)
12:50   Close
HOW DO I SIGN-UP? 
If you would like to join us in the Green Room, simply click on the registration link below. Space is very limited so don't delay!
Join the Blueprint for Men brotherhood and become a Man of Integrity in the Green Room!
All for Him… Your Green Room Leader
Marty Miller
Blueprint for Men, Founder | President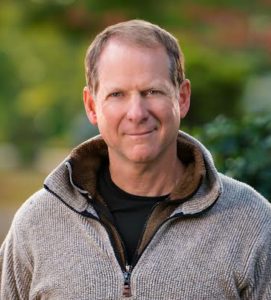 Who is Marty Miller?
Marty is the founder and president of Blueprint for Men, a non-profit men's ministry that helps men of all ages and stages of life succeed and lead in life. Marty is a former high school science teacher and professor at Southern Adventist University (2009-2014).
He and his wife Gale have enjoyed living in CA, FL, WA, and TN during their 38 years of marriage.  Currently they live close to the Southern Adventist University campus and are the proud parents of 2 adult children and 4 grandchildren. Life is good!  God is good!