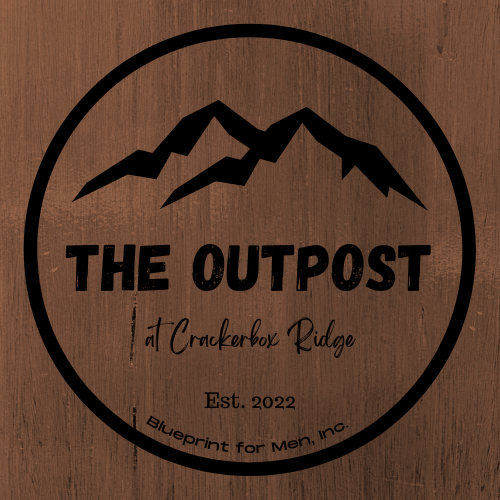 For nearly 2 years scores of men have worked diligently to transform an old warehouse into the new headquarters for Blueprint for Men… "THE OUTPOST".  It has been a labor of love that is finally coming to fruition.
When completed this facility will serve as the hub for men's ministry in the Chattanooga area and provide a real-world demonstration for what a men's ministry could look like if men come together with a vision for making a difference in the world.
JOIN US FOR THE
OUTPOST OPEN HOUSE
JANUARY 22, 2023
You are invited to attend the open house and dedication of our new ministry headquarters on JANUARY 22, 2023 from 4-6pm.
---
If you are an inquisitive person and want to find out more take a few minutes to learn about how this facility will benefit men, their families, their churches, and their community in the future.
---
The Benefits of a Men's Ministry Center
---
Benefit #1 – It will Provide Legitimacy and Visibility to the Ministry
Blueprint for Men is the only men's ministry organization in the SDA church.  Over the past several years it has contracted with the Georgia-Cumberland Conference and the Southern Union to provide much needed leadership for men's ministry.
---
Benefit #2 – It will Provide a Perfect Location for Networking with other SDA Ministries 
This warehouse is ideally situated close to Southern Adventist University and adjacent to the Collegedale Airport. Many other ministries are located in the greater Collegedale area which provides many networking opportunities.
---
Benefit #3 – It will Provide a Hub for Area Men's Ministries
With nearly 30 SDA churches within an hour drive this facility could be a hub for our local men's ministry.
---
Benefit #4 – It will Provide a Model for other Men's Ministries to Replicate
Men's ministry is really discipleship for men. And, since Jesus was a builder, it seems only logical that since we are "Building Men" through discipleship, we should also be "Building Men" with our hands.  A warehouse setting provides a blank slate to make everything happen and engage more men.
---
Benefit #5 – It will Provide an Environment That Will Attract and Engage Men 
The "Men's Outpost" would be designed to appeal to all kinds of men…  from church leaders to iron workers.  Away from the formal church setting men will find natural pathways that engage the head, heart, and hands while forming friendships.
---
Benefit #6 – It will Provide Space for Multiple Uses
Office space for ministry leadership and staff
Meeting space for small groups to gather anytime of day or night
Storage space for ministry inventory
Studio for podcasts and video recording
Workshop space equipped for automotive repair and woodworking projects
Space for teaching skills to our younger men
Headquarters for community service projects
Partnering with the adjacent ACS Disaster Relief Warehouse
---
If you would like to see more pictures from our renovation project
---
The Outpost
5040 Layton Lane, Collegedale, TN
2023-01-22 16:00
2023-01-22 18:00
America/New_York
The Outpost Open House
For nearly 2 years scores of men have worked diligently to transform an old warehouse into the new headquarters for Blueprint for Men… "THE OUTPOST".  It has been a labor of love that is finally coming to fruition. When completed this facility will serve as the hub for men's ministry in the Chattanooga area and provide […]
admin@blueprintformen.org