ABBA: DAD'S BY DESIGN
"Restoring the hearts of the father's to the children…"
The theme of this year's Blueprint for Men Symposium is ABBA: Dad's by Design.  Both science and scripture testify to the importance of fathers in the development of healthy children yet we continue to see a decline of strong fatherhood even in the church. This symposium seeks to help men and women make positive changes in their own lives and that of their children by having a clear picture our…
Fatherhood Blueprint – Understanding God's ideal for fatherhood
Earthly Father – Dealing with our father wounds
Heavenly Father – Exposing beliefs of God from our earthly father
Marriage – Maximizing fatherhood through strong marriages
SYMPOSIUM ESSENTIALS: 
Location:    Hamilton Community Church
Date:          Saturday, January 13, 2018
Time:          3:00-6:00 pm
Who:          Men and women invited 13 yrs+
Cost:          It's FREE… invite your friends!
Register:    Required online
Perks:        Child Care. Door Prizes.
SYMPOSIUM LINEUP:
Welcome
Broken:  The Father Effect
Restored:  Dad's by Design
Maximized:  Strong Marriages
Panel Discussions
Closing Challenge
Prayer of Dedication
---
SPECIAL FEATURE…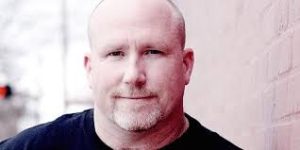 John Finch, creator of the The Father Effect book and film, will  share vignettes from the film that center on how his father's abandonment and suicide negatively impacted his life and how, through forgiveness, everything changed.  John reports that 9 out of 10 people experience a father wound which, if left unresolved, results in another broken generation. But there is hope of restoration through God's grace and forgiveness!
      For more about John and The Father Effect click here.
---
CAN'T MAKE IT?

  CLICK HERE TO LIVESTREAM IT!
---
PAST SYMPOSIUMS: 
CLICK HERE TO SEE PICTURES FROM THE 2017 SYMPOSIUM
CLICK HERE TO WATCH THE VIDEO FROM THE 2017 SYMPOSIUM
2018-01-13 15:00
2018-01-13 18:00
America/New_York
Blueprint for Men Symposium
ABBA: DAD'S BY DESIGN "Restoring the hearts of the father's to the children…" The theme of this year's Blueprint for Men Symposium is ABBA: Dad's by Design.  Both science and scripture testify to the importance of fathers in the development of healthy children yet we continue to see a decline of strong fatherhood even in the […]
Hamilton Community Church
admin@blueprintformen.org