Dear Ministry Partner,
Since the founding of Blueprint for Men in 2014 this ministry has developed a men's ministry network throughout North America from Tennessee to California. More recently our nextwork has extended into Africa, South America, and South Asia. It has been exciting to see God lead us in the adventure of making disciples around the world!
The reason for this appeal is to make you aware of an opportunity that exists to not only expand the mission of Blueprint for Men but also that of the Seventh-day Adventist Church in an unreached part of the world. This is a rare opportunity that has been developing since 2017 when I first became acquainted with Able Naeem, a dedicated young lay pastor in Pakistan.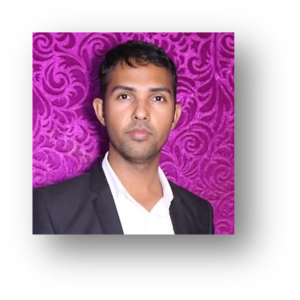 Since that time this ministry has financially supported Able as he has faithfully served the mission of Blueprint for Men in Pakistan while also supporting the mission of the Pakistan Seventh-day Adventist Church. The following is a timeline of our progress in Pakistan.
---
PAKISTAN MINISTRY TIMELINE
2017-2019 Building a Ministry Foundation
During these early years my relationship with Able was not only that of a mentor but also that of a father-figure since his father had passed away when he was only 12. After graduating from Pakistan Adventist Seminary and College, Able began serving as a lay pastor while also becoming familiar with men's ministry.
2020-2021 Building a Ministry Center
During the Covid pandemic we were able to build the "Upper Room" which serves as Able's office and ministry center. With the Upper Room as a hub for men's ministry, Able began meeting with young men, using Every Man a Warrior for men's discipleship. The need for translation became apparent so he initiated the translation of book one into Urdu, the language of Pakistan. During this time Able also continued to serve the church as a lay pastor and bible worker. He labored alone and increasingly felt the need to have other men partner with him in this ministry effort.
2022-2023 Building a Ministry Team
God has answered Able's prayers by providing a ministry partner that can help him expand the ministry in Pakistan. His name is Balawal Masih. Balawal grew up in the same area as Able and has a master's degree in computer science. His skills will allow for the creation of a professional website and the production of videos that will help the ministry expand it's reach in Pakistan.
During this past year both of these men have worked to complete the translation of Every Man a Warrior, Book One, into Urdu, which is now being used in their men's discipleship groups. Recently Able has teamed up with the Every Man a Warrior leadership to translate book two and three and should have these completed and printed in 2023.
And, within the past several months, Able has taken a lead role in the training and equipping of Pakistani men for the "1,000 Missionary Movement" in the the Southern Asia-Pacific Division.
Watch this short video of Able, Balawal, and other men praying along a mountain stream in Pakistan. Powerful!
---
PAKISTAN MINISTRY EXPANSION
Last month our Blueprint for Men board voted to support the expansion of our Pakistan ministry as soon as funds are raised. So, here we are asking you to consider supporting Able and Balawal as they seek to make disciples in Pakistan.
WATCH this short ministry report and ministry expansion appeal from Able and Balawal.
---
DETAILED PROPOSAL AND APPEAL
1. Pakistan Mission Vision and Goals
Support the SDA Church in its mission to share the gospel and Three Angels Message in these last days
Provide leadership and training for men involved in the 1,000 Missionary Movement in Pakistan
Organize and lead men's discipleship groups that multiply exponentially over time
Oversee the translation of men's ministry resources such as books, videos, training, etc.
Provide website, video, and podcast content to extend the reach of the ministry in Pakistan
Provide leadership training for church-level men's ministry leaders
Provide retreats for spiritual enrichment, leadership training, and restoration
Minister to others in the community as needs arise
2. Blueprint for Men Provides Guidance and Support
Provide access to our regularly scheduled leadership team meetings
Provide men's ministry coaching on an ongoing basis
Provide access to Blueprint for Men resources
Provides financial support on an annual basis
3. Financial Support Needed
Monthly Budget
Able Naeem salary of $1,000
Balawal Masih salary of $1,000
Transportation expense of $250
Office expenses of $250
Total Monthly Budget is $2,500
---
Asset Investment
AV Recording Studio of $10,000
2017 Toyota Equus of an additional $7,000
Total Asset Investment of $17,000
---
SUMMARY:
In conclusion I would ask that you prayerfully consider supporting Able and Balawal in their ministry to men and our church. We believe that God is leading in this ministry expansion but need your help to make it happen.
To financially support the Pakistan Ministry you can donate online or write a check to Blueprint for Men and mail it to 10316 Conifer Ridge, Ooltewah, TN 37363. Please write in the memo line that you would like these funds to go to the Pakistan Ministry. Thank-you!
Here's to Building Better Men for Him,
Marty Miller
Blueprint for Men, Founder | President