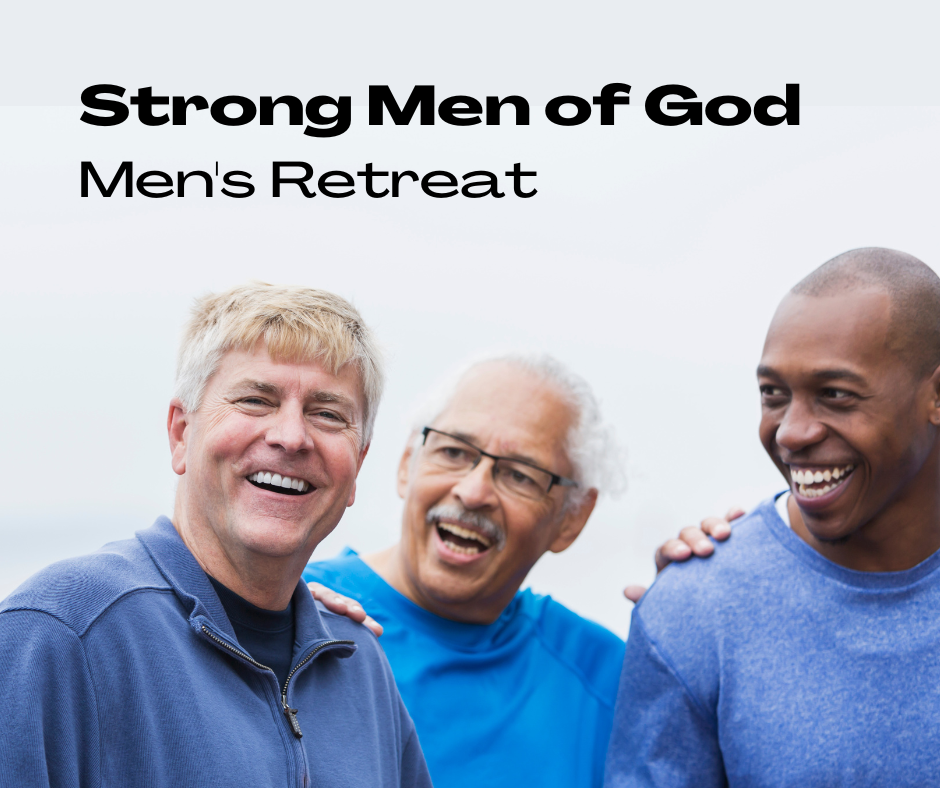 Greetings Brothers,
You are invited to attend the first annual South Georgia Strong Men of God Day Retreat  being held in Savannah, Georgia on Novmeber 5, 2022.  This day retreat promises to deliver…
Challenging Messages
Inspirational Music
Informational Seminars
Delicious Meals – lunch and supper
Fellowship and Brotherhood
Every man wants to be a "Strong Man" but most of us, if we are honest, will admit that we are not as strong as we would like to be.  And instead of charging hard, pushing on into exhaustion, we all need to rest, retreat, and get restored.  The Strong Men of God Day Retreat is the perfect opportunity for you to do just that… so don't miss out!
Here's to Building Strong Men of God,
Gerard Joseph
Retreat Director
Savannah First SDA Church Men's Ministry Leader
---
EVENT OVERVIEW
---
Date:
Sabbath, November 5, 2022
---
Location:
Savannah Adventist Christian School
50 Godley Way, Savannah, GA 31407
---
Schedule:
8:00     Registration
9:00      Welcome
9:30      Session 1: Strong Men of God, Marty Miller
11:00     Session 2: Mountaintop Living in the Valleys of Life, Pastor Mason
12:30    Catered Lunch
1:30       Fellowship
2:45      Session 3: Strong Marriages, Marty Miller
3:30      Session 4: Strong Bodies, William Agyemang
4:15       Session 5: Strong Finances, Gerard Joseph
5:00      Session 6: Strong Fathers, Marty Miller
6:00      Dedication Ceremony
6:30      Supper
7:30      Recreation in the Gym
9:00      Head Home!
---
Registration:
$35 – Full day with 2 meals, refreshments, program, and evening recreation
Free – We have a no man left behind policy. If you're short on cash, register for free… seriously!
Deadline is November 1.
2022-11-05 09:00
2022-11-05 16:00
America/New_York
South Georgia Strong Men of God Day Retreat
Greetings Brothers, You are invited to attend the first annual South Georgia Strong Men of God Day Retreat  being held in Savannah, Georgia on Novmeber 5, 2022.  This day retreat promises to deliver… Challenging Messages Inspirational Music Informational Seminars Delicious Meals – lunch and supper Fellowship and Brotherhood Every man wants to be a "Strong […]
admin@blueprintformen.org