An Invitation…
Greetings Brothers,
You are invited to attend the Ignite Men's Conference  being held once again at Cohutta Springs Conference Center on the weekend of October 2-4, 2020.  The Georgia-Cumberland and South Atlantic Conference men's ministry leadership teams have worked diligently to make this weekend a time where you will be refreshed and restored through…
Challenging Messages
Inspirational Music
Informational Seminars
Delicious Meals
Outdoor Activities
Comfortable Accommodations
Relaxing in Nature
Our leadership team has taken special care to provide registration options that fit every man's budget and schedule. And, if you register for the Cohutta Springs Triathlon you will receive a special reduced rate.  See the complete list of packages below that range from $75 to $340.
Guys, I can promise you that God will show up at the retreat. He always does. So, block your calendar, make plans, pack your bags, and join us at the retreat!
And, if you've never been to Cohutta Springs you're in for a treat!  Watch this short video to get a taste of what to expect… CLICK HERE! 
Here's to Building Better Men,
Marty Miller, Retreat Director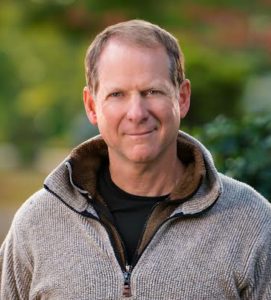 ---
MEN ON FIRE FOR GOD
Key Text:
"As for me, I baptize you with water for repentance, but He… will baptize you with the Holy Spirit and fire." ~ Matthew 3:11
Key Quote:
Catch on fire and people will come for miles to see you burn. ~ John Wesley
---
KEYNOTE SPEAKERS
Ivor Myers
Author of several books, including the innovative Operation Blueprint, Earth's Final Movie. Pastor Myers is founder/president of Power of the Lamb Ministries and ARME Bible Camp. His Operation Global Rain, now called 10-days of Prayer, has been adopted by the General Conference of SDAs. Pastor Myers and his wife, Atonte, co-host the "Battles of Faith" program on 3ABN. Last but not least, Myers pastors the Campbell SDA Church near San Jose, CA.
Prior to dedicating his life to serving the Lord, Myers, a native of Jamaica, was a rising star in the Hip Hop industry in the 1990s, living the dream of a lifetime. His four-man group, which included younger brother Sean, was signed to a million dollar, eight album contract until a chance encounter with a friend who was an SDA altered the course of his life. After he and Sean accepted Jesus Christ and were baptized, they both left the music industry behind and entered full-time ministry.
Pastor Myers and Atonte have four children, a son, Joshua, and three daughters, Jaden, Jenesis and Jaliyah. You can also visit Pastor Myers' Facebook page.
Richie Halversen
Child of God, husband, father, pastor, author, evangelist, church planter…
---
SEMINAR PRESENTATIONS
We are committed to becoming the men God designed us to be… strong leaders, loving husbands, generous providers, and fearless warriors!  The weekend seminars will provide essential information for every man to win the battles he faces every day.  Presentations will provide information and inspiration to ignited for God!
Marriage
Finances
Fatherhood
Addiction
Health
Sexual Purity
Leadership
---
WEEKEND SCHEDULE:                     
Friday
4:00                 Check-In
6:00                 Supper
7:00                 Evening Meeting
9:00                 Afterglow
Sabbath
6:30                 Prayer and Praise Walk
7:30                 Breakfast
8:30                 Early Morning General Session
9:30                 Men's Ministry
11:00               Late Morning General Session
12:30               Lunch
1:30                 Afternoon Activity Options
3:00                 Seminar Options
5:30                 Supper
6:30                 Evening General Session
8:00                 Saturday Night IGNITE!
Sunday
6:30                 Prayer and Praise Walk
8:00                 Breakfast
9:00                 Pack-up and Check-out
10:00               Closing Challenge
11:00               Farewell
12:00               Sunbelt Triathlon
ACTIVITY OPTIONS:
Hiking
Challenge Course
Canoeing
Table Games
Mountain Biking
Pontoon Boat
Car Show
Triathlon


---
WHAT TO BRING:
Bible
Comfortable Shoes
Casual Clothes
Flashlight
Toiletries
Camp Chair
Cell Phone/Charger
Ear plugs to mute snoring men!
Great Attitude


---
REGISTRATION DETAILS:
RETREAT PACKAGES:
The retreat will cost from $75 to $340 depending on package. 
Sabbath Day Commuter
$75      Includes full program, materials, and 2 meals (lunch + supper)
Full weekend packages include all 5 meals   
RV Park/Camping w/bathhouse (up to 4 men per site)
$125  Camping Registration
$150  RV Park Registration
Bunkhouse
Deluxe Lakeside Motel Rooms (Double-occupancy)
$230       Motel (double occupancy)
$340       Motel (single occupancy)
Discounts
Group

10% discount for 5 or more men

Early Bird

10% discount

Triathlon

10% discount
IMPORTANT REGISTRATION DATES:
REGISTRATION OPENS – July 1, 2020

EARLY BIRD REGISTRATION – Ends Sep 7, 2020
REGISTRATION DEADLINE – Sep 21, 2020
REGISTRATION DIRECTOR CONTACT:
Tom Pyke at 423-313-1807 or email typykeconsulting@gmail.com
---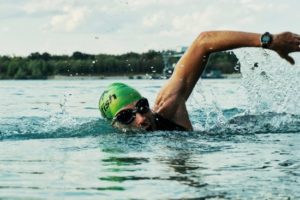 SUNBELT COHUTTA SPRINGS TRIATHLON
The 37th annual Sunbelt Cohutta Springs Triathlon is on Sunday, October 4, 2019 – the first Sunday of the month. Packet pickup is from 10:30 am to 11:45 am, with orientation at 11:45 am; the race starts at 12:30 pm. The race features a ½ mile swim, 18 mile bike, and 4 mile run. Registration fees range from $30 to $120.
NOTE: A special reduced weekend registration price will be given to men that enter the triathlon on Sunday. Please show staff your proof of triathlon registration at the retreat. Thanks!
REGISTRATION COMING JULY 1, 2020
---

ONE OF THE HIGHEST RANKED RETREAT CENTERS IN AMERICA!
Tucked away in the North Georgia mountains and surrounded by a glistening 55-acre lake, Cohutta Springs Conference Center is the perfect setting for our annual men's retreat.  You will feel your stress melt away whether you stay in one a motel room overlooking the lake or a more rustic bunkhouse perched above the valley. The main lodge houses a large auditorium, four breakout rooms, and the dining hall where delicious buffet style meals ensure you will never go hungry!
WEBSITE information about Cohutta Springs Conference Center
VIDEO for Cohutta Springs
---
DIRECTIONS:
ADDRESS:  Cohutta Springs Conference Center. 1175 Cohutta Springs Rd, Crandall, GA 30711
From Atlanta, GA:
Take I-75 North to US Hwy 411, Cartersville Exit 293.  Turn Right.  Follow US Hwy 411, approximately 45 miles,  North through Chatsworth, Eton, and Crandall.  Look for Cohutta Springs Road, approximately 4 miles north of Eton.  Turn right.  Follow Cohutta Springs Road, approximately 1 mile, crossing the railroad tracks, until you come to Cohutta Springs entrance on the left.
From Chattanooga, TN:
Take I-75 South to Dalton, Walnut Avenue Exit 333.  Turn left.  Follow Walnut Avenue (US 52/76) approximately 15 miles to Chatsworth where it dead ends into US Hwy 411.  Turn left.  Follow US Hwy 411, approximately 7 miles through Eton and Crandall to Cohutta Springs Road.  Turn right.  Follow Cohutta Springs Road, approximately 1 mile, crossing the railroad tracks, until you come to the Cohutta Springs entrance on the left.
From East Tennessee:
Take US Hwy 411 South, approximately 7 miles south of the Georgia/Tennessee state line to Cohutta Springs Road.  Turn left onto Cohutta Springs Road, cross railroad tracks, travel approximately 1 mile to Cohutta Springs entrance on the left.