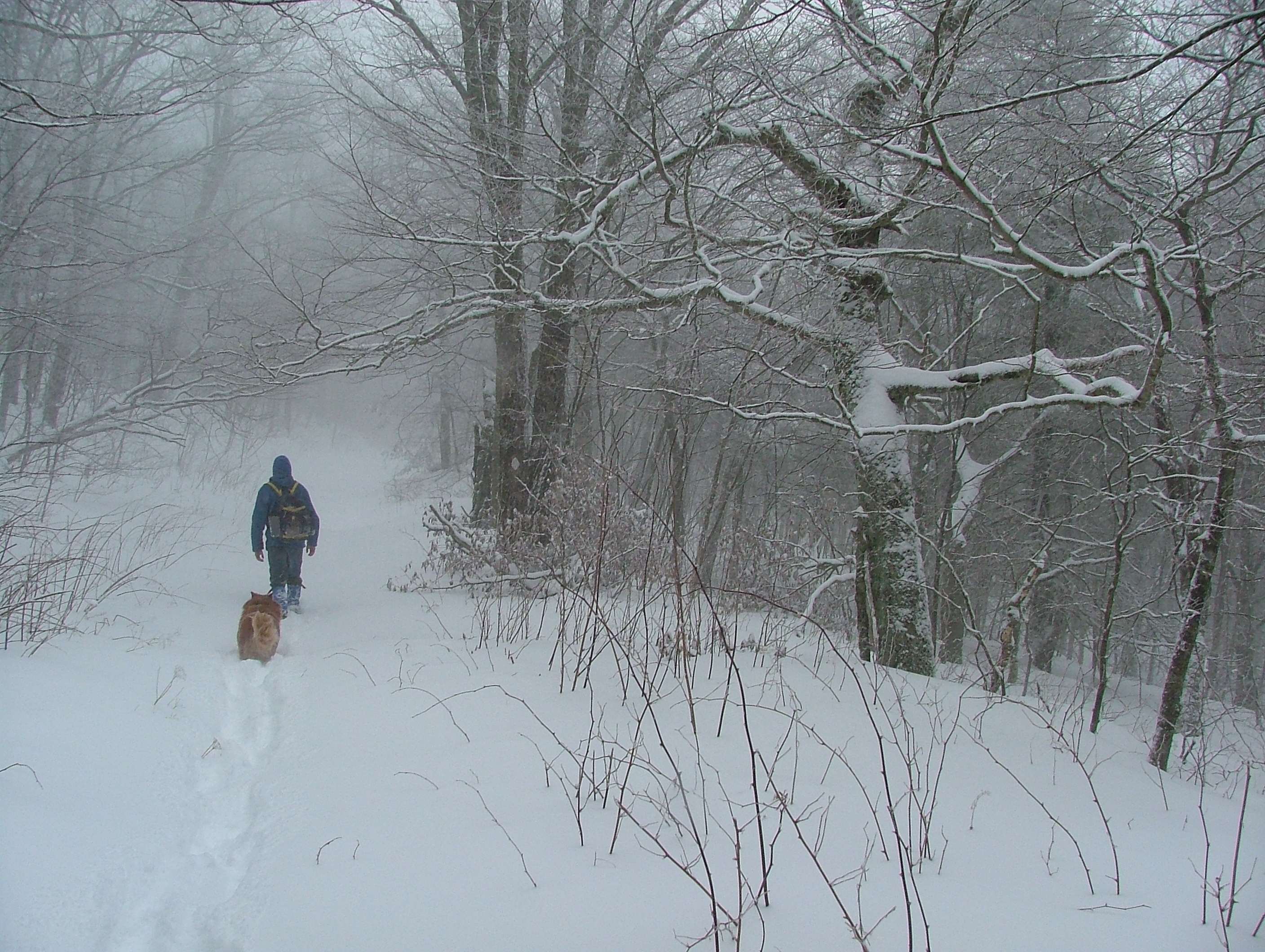 Greetings Winter Wanderer,
You are not like most men.  You see, most men seek comfort when the thermometer dips toward zero and the snow starts flying.  But that's not you. The sophisticated man hunkers down at the local coffee shop on these blustery days, but not you. No, you are a bit of a primitive man, a man who actually embraces the biting cold, just to experience the most silent and exquisite of all seasons, winter! If this is indeed the man you are, or that you want to be, we invite you to join us for a winter backpack trip to the snow covered grassy bald known as Whigg Meadow.  At nearly a mile high and with 360 degree unobstructed views, you can see nearly forever during the day, and to the ends of the universe at night!  And, while we can't promise you snow, we can promise you an outdoor experience that will be free of heat, bugs, and crowds!  So, if any of this interests you at all, clear your calendar, pack your bags, and let's go!
Please read over the following information packet which should answer most of your questions and help you prepare for this wintry experience.  To participate in this adventure you will need to sign-up and pay the $40 fee by January 9.  Feel free to contact Marty Miller by phone, text, or email if you have any questions.